Our scholars in 2014
Our scholars from the first Batch (01st February – 31st July 2014)
Quinapondan chapter: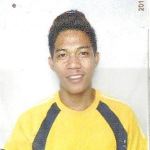 Elizalde was born on 16th December, 1992 in St. Nino, a Barangay of the Municipality of Quinapondan, Eastern Samar. He visited the Sto. Nino Elementary School in Quinapondan and the Quinapondan National High School from 1999 to 2009. Elizalde was engaged in Quinapondan as a SK-chairman between 2010 and 2013. He is currently studying at the Eastern Samar State University (ESSU) since 2012. Elizalde is capable of speaking Waray-Waray, Tagalog and English.
During his time as a scholar, Elizalde was supporting the development of new projects, where he focussed on the rebuilding of destroyed homes.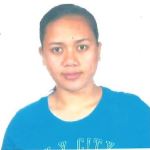 Gerrellyn G. Cabelogan was born on 14th July, 1990 in Quinapondan. She visited the Central Elementary School and the National High School of Quinapondan from 1996 to 2006. Thereafter, Gerrellyn studied Education at the ESSU in Salcedo. Gerrellyn is capable of speaking Waray-Waray, Tagalog and English.
As a WEN-Schoolar, Gerrellyn was especially committed in distributing school supplies among the most affected Barangays of Quinapondan.
Violy Collarga Lavilla was born on 21st September, 1984 in Quinapondan. She visited the Central Elementary School of Quinapondan as well as the National Agricultural High School of Gen. MacArthur from 1991 to 2001. Thereafter, she studied Education at the ESSU Salcedo from 2002 bis 2005. Violy speaks Waray-Waray, Tagalog and English.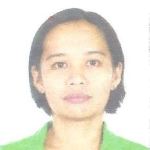 Violy's special attention was paid to the fast recovery of the most important income source in Eastern Samar – the Cocos farming. A vast majority of Cocos Palmtrees was destroyed by the strong winds during the strike of Yolanda in 2013. Violy initiated a project financing the distribution of cocos seedlings among the most affected farmers. The intended 1000 cocos seedlings will be given to the farmers in early 2015.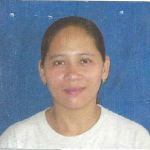 Darna Padit Anano was born on 17th June, 1981 in Quinapondan. She was enrolled in the Central Elementary School from 1988 to 1994 and at the Leyte National High School from 1994 to 1998. This was followed by a Bachelor of Sciences in Home Arts and Entrepreneurship at Leyte Normal University in Tacloban City.
Darna Violy speaks Waray-Waray, Tagalog and English.
In her position as a scholar of WEN, Darna worked closely together with Gerrellyn in distributing school supplies to the fellow children of Quinapondan.
Hernani Chapter:
Joseph J. A. Ayon (click here for his self-description) was born on 19th March, 1991 in Hernani. Here, he was visiting the Central Elementary School of Hernani from 1997 to 2003, followed by a schooling at the National High School of Hernani from 2003 to 2007. In between he was enrolled at the Eastern Visayas State University in Hotel and Restaurant Technology. Joseph speaks Waray-Waray, Tagalog and English besides a little German.
Joseph contributed a lot of time and energy to the realization of a variety of social and ecological projects in Hernani. Besides other projects, he collected funds to buy Christmas presents which he distributed to the children of Hernani. Yet, another project was the distribution of donor funded seeds to the citizens of Hernani and the associated villages.
John Rey B. Reyes was born on 12th December, 1991 in Hernani, where he visited Central School as well as High School together with Joseph. John Rey speaks Waray-Waray, Tagalog and English.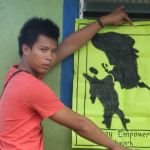 During their time as scholars at the WEN, Joseph and John Rey designed a project for the economic support of the Barangay Cacatmoonan, which was completely destroyed by the typhoon. In order to improve the financial situation of the inhabitants as well as the supply of drinking water and food, a Shrimp pond including a water pump was planned. This project has not yet been realized. We hope that we can implement this project in a timely manner.
Furthermore, Joseph and John Rey coordinated various projects which were supported by a group of young, passionate Hernaninhons. In this way they organized the distribution of school supplies worth more than 1,000 euros to all primary school children of the Municipality of Hernani.

Some project ideas of John and Joseph Rey, inter alia, the establishment of an association to raise awareness for environment and sustainability in the community, are still in our "idea box". We would like to implement further projects as soon as we have sufficient funds.
Following the time as a scholar, Joseph was employed by the International Organization for Migration (IOM).
John Rey receives further support by the WEN as we are financing his tuition fees at the ESSU Salcedo where he is currently enrolled as a Bachelor in Computer Sciences and Technology.